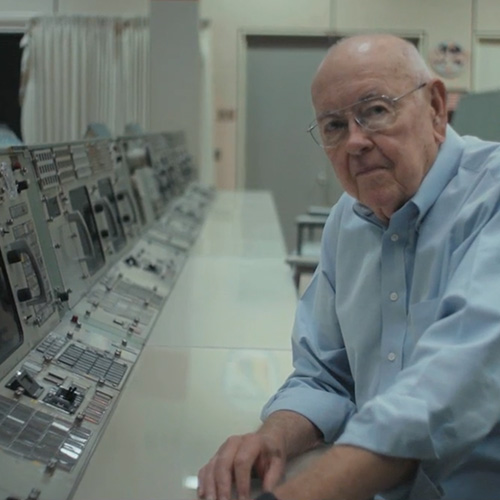 ROD LOE
Birthday: 1938
Hometown: Beaumont, Texas
Mission Control Position: EECOM
Texan Rod Loe joined NASA in 1963, working as an EECOM during the Gemini program.
Loe did well in that role, and as the Apollo era began, he was approached by his boss about moving into management. Just one thing stood in his way. The flight of Apollo 8 was in the works, and Loe wanted to be a part of that, too.
He made a deal. If Loe could work in Mission Control for just one more flight, he would gladly take the management job. Years later, the memory of Apollo 8's incredible Genesis reading on Christmas Eve 1968 would move Loe to tears.
Loe retired from NASA in 1998. The following year, his son, Greg, wrote an article for the Johnson Space Center newsletter in which he remembered being introduced to Neil Armstrong by his father shortly before the flight of Apollo 11.
Most importantly, Greg Loe began to recognize the people who made such fantastic endeavour possible.
"(I)n the sky I saw the men who made it happen," Greg wrote. "The men who created the machines. The men who launched them. The men who put others up there and brought them back safely every time. For the first time, I saw my father."
Again, Loe was moved to great emotion by his son's note.